As holidays are approaching, everyone around you might be planning a trip or vacation. If you haven't yet planned for a vacation, it's time to plan.
Travel is nourishing but at the same time, it is an expense out of one's pocket as there are foreseen and unforeseen expenses associated along with it.
If you can chalk out your preferences for your upcoming trip or vacation; you should be able to save big money bills by careful planning and a bit of flexibility. Below are mentioned five pointers to make your dream destination on the bucket list come true within your desired budget.
1. Plan in advance about flexibility
Schedule your travel dates as per the cheapest prices and availability of confirmed tickets. Overall, the cost of travel will be cheaper if you opt for multi-city ticket booking options if traveling to more than one location.
Choose a late night flight or odd timing which will help you save over the peak timing prices. Many airlines offer discounts on selected dates and routes. You can be flexible with seat selection, the number of stops, time and date of flying, etc.
Key points to consider
Be flexible with travel dates
Pre-book for better offers on accommodation
Look for online travel packages but make sure to read reviews
Try alternative travel routes and mediums; travel by train one way or by buses
Reconfirm your bookings with the service provider while you're still at home
Get cheap travel insurance, which can cover missing of flights, luggage loss, accidents, and medical emergencies
Always compare prices and go through different websites to make sure you are getting the best deal
One can also use sites and platforms like "Coupon Duniya" or "Grab A Deal" that give you additional cash back in addition to the regular promotions and discounts
Sign up for e-mail notifications, join a reward program, grab some deals and discount coupons, etc.
2. Plan and review your "to do activities"
Plan out the activities that you want to undertake at the destination of your visit. Fix a time and sequence for all the activity to be accomplished during a certain day. Familiarize yourself with the destination.
Look for free activities and attractions that have free entry passage. For paid activities find out the time slot which will have the least waiting period as you can get more time for additional activities. For local travel, use shuttles. Find out the convenient timings and options, like buses, sharing taxis, autos, etc.
Try to negotiate respectfully. Always ask for another services provider, you may end up getting a better deal from the same service provider.
Key points to consider
Enquire at the hotel where you're putting up for pointers on the possible attractions and expenses. You may even get contact information for possible service providers.
Try to visit the local market and services provider before finalizing on a deal; like a taxi, horse riding, or tour package, boat ride, etc.
When accompanied by children and elderly make sure that safety and security are of prime concern while undertaking any sort of activity.
A medical emergency can hamper your whole holiday and expense can be exponentially inflated. Get travel medical insurance for the same.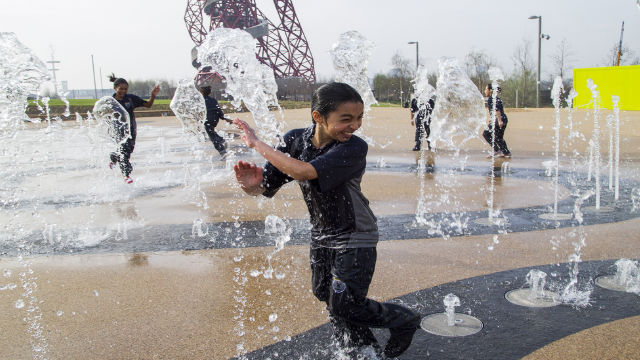 3. Food and Accommodation
Book your stay at a place where you're going to be served complimentary breakfast. Make sure to carry snacks and water while you set foot out for the day, especially if you are traveling with the family and children. Make sure that your bag is filled with biscuits, chocolate bars, water bottles, medication, etc.
If traveling by a hired taxi, make sure you stop at a restaurant which is as per you're requirements rather than asking your driver. Usually, the taxi drivers will take you to the restaurant where their stop will be rewarded with an incentive to be paid out of your own pocket. Additionally, food and services at such places are rather expensive.
While traveling, you should try to eat more like a local would do. Try to experience the local cuisines at the local hamlets or small home run hotels. It will be fresh and economical. Try to keep your dining requirements as simple as possible. Opt for meal of the day to save some extra money. Avoid eating excessive oily and spicy stuff during travel, as it may spoil your health.
Instead of a hotel, you should book a private room or a BNB. It is much economical and will be more rewarding to stay with preferential service. Always confirm booking before you start your journey to avoid last minute hassles.
Key points to consider
Enquire whether the place of your visit is suitable to your preference of diet. For Instance, vegetarians traveling to the Northeast may find it difficult to get vegetarian food.
Also, find out the timings of the local markets and restaurants. While traveling solo, make sure not to eat anything from strangers.
While traveling with family and kids it's a good option to carry water and snacks in ample quantity that will save additional expenses.
4. Travel off-season
Traveling off-season can be cheap & beneficially. Off-seasons travels do have their own advantages and shortcomings. Affordable accommodation and cost-effective travel are guaranteed. You will get better opportunities to bargain a deal. Shorter working hours can be the norm during off seasons. Unpredictable weather conditions can also be witnessed.
Keeping in mind that all places can't be accessed and enjoyed during off season and hence, travelers have to plan accordingly. However, there are some places that offer a wide range of activities to enjoy "at a lesser price".
Another benefit of traveling in offseason is that you will get an opportunity to explore more destinations within the same budget. Identifying ideal places to travel during offseason could make you spend far less than usual times.
If possible, travel in groups as the packages are more economical. Overall, expenses can be drastically reduced.
Key points to consider
Don't travel to the hills during the rainy season due to frequent landslides and unfavorable weather.
Extreme mountaineering and bag backing to be done in peak seasons and weather.
While traveling solo or with the family, you should always pack light. Carry only what is required, rather than stuffing the bags.
5. Be Appy
With the extensive reach of internet and telecommunication services and availability of smartphones, even the most remote of location is at your fingertips.
Download relevant apps for food and travel and get promotion and regular discounts which can result in an estimated of 10% of the overall cost.
Always keep friends and family informed of your travel plans. A good navigation app is recommended for your phone. Share the current location with your family and friends.
Some of the popular travel apps are – Duolingo, Tripit, Splitter, Google Translate, and LiveTrekker etc. When it comes to calling and messaging, Skype and WhatsApp will always be the staple. To make a cheap call around the world, choose the app Rebtel. Users can call their family or friends for free if they are using Rebtel.
Key points to consider
A smartphone with an adequate battery backup to last a full day to be carried along during travels and trips
Uses a network service which provides reliable network coverage at all instances
Get your valued aided services activated before you commence journey such as nation and International roaming, free incoming calls, etc.
Book an accommodation with free Wi-Fi services
Conclusion
All you need is a dream destination in your mind, affordable travel fare, a decent place to stay and you munch on what comes along the path. So get set, pack your bags and move out towards your dream destination this coming vacation. Pay attention to the few details mentioned above before moving out for your awaited adventure.
If you have any other tips to save money while traveling, please comment below!